CONTACT BSL SÉCURITÉ
Our team at BSL Sécurité is at your disposal. Contact us now or send us an email at info@groupebsl.com to tell us about your project or to obtain a quote.
CONTACT GETTGUARD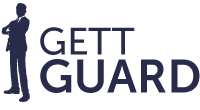 For all of your events and occasionnal service needs BSL GROUP has developed the 1st private security application allowing you to book a security officer in 3 clicks only!
GET INFO OR ASK FOR A QUOTE: